Chelsea FC Season 2018-19
Here you can see Chelsea's fixture at Stamford Bridge this season. We do sell tickets to all below home matches in Premier League, The FA Cup and Champions League. Click on "READ MORE" to get more information about the game, or click on "BOOK" if you like to book tickets to the game with Chelsea at Stamford Bridge.

BLUE DINNER TICKET/TEA BAR TICKET: Is incl. a lunch/dinner at a restaurant at Stamford Bridge / Chelsea FC Complex BEFORE the match. There will be open for lunch/dinner 2 hours before kick off. The match tickets are on East Upper Tier and West Upper Tier at Stamford Bridge! Please note: NO kind of transportation is included in the price. Read more about Chelsea FC here
Chelsea FC was founded in West London in 1905 and throughout its over 100 years in existence, the club has played most seasons in the prestigious English first division.

In the 1960s, London residents began to frequent the city's football arenas, many without cheering for any particular team, but rather to experience a nice Sunday activity along with thousands of other people interested in football. Chelsea was one of the teams that attracted the larger audiences to their matches. The team played entertaining football and Stamford Bridge, situated in an affluent London neighborhood, always offered a relaxed mood.

Chelsea FC is today one of world's most popular football teams with millions of fans throughout Europe, the United States, Africa, and East Asia. Following a long history of economic troubles and big debts, Russian Roman Abramovich bought the club in 2003 and became the first foreign billionaire to invest in a football association.

Thanks to Russian oil money, Chelsea bought some of the greatest stars of the time. Damien Duff, Juan Sebastian Verón, Claude Makelele, and Hernan Crespo were some of the players acquired in the 2003/2004 season, during a transfer window that saw Chelsea spend about 100 million British pounds on players. During Abramovich's first ten years as owner of the club, the club spent around 600 million pounds.

Stamford Bridge is today a state-of-the-art arena where the stands are very close to the pitch and give a sense of participation in the game. On some days, Chelsea's supporters may be heard chanting their anthem "Blue is the color, football is the game".

Stamford Bridge is also a very safe arena, both on and off the stands. Families with children who want to experience world-class football can enjoy a visit to "The Bridge" as a fun, essential part of a visit to London.

Satisfied customers
We had a great time!
"The process was very simple and everything went smoothly! Too bad West Ham didn't do ..."

(3)

Robert, South san francisco
WED, 12 SEP 2018

See all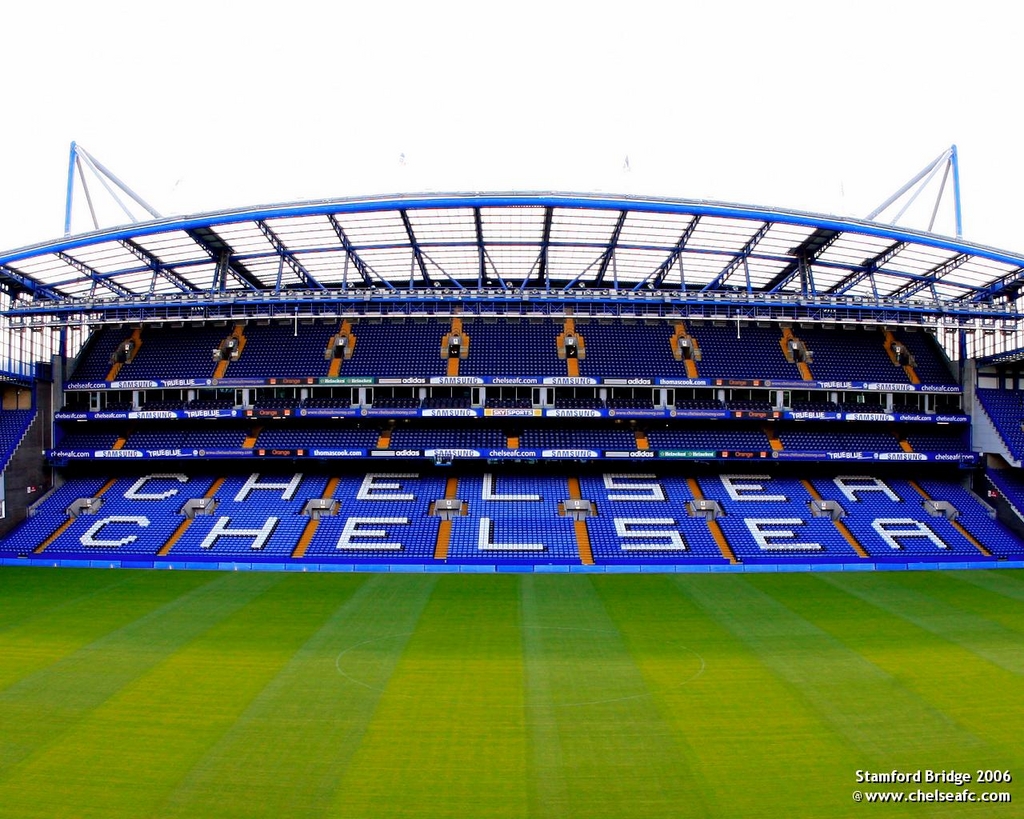 Venue info
Stamford Bridge
Capacity
42.500
Address
Fulham Road,
London, SW6 1HS


View map
Metro
Fulham Broadway (District Line)
Buslines
14, 211, 414