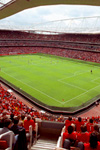 Arsenal FC vs Chelsea
Emirates Stadium
Here You can buy tickets for the match between Arsenal FC and Chelsea. You can see when Arsenal FC has it's next home game on Emirates Stadium against Chelsea on the list below.
Read more about the match Arsenal FC vs Chelsea here.
Arsenal - Chelsea is not your typical derby. Both teams have rivals somewhere else in London (or Manchester), with Chelsea willing to trade a loss to Arsenal to win against Tottenham (and United), and Arsenal willing to do the same to Chelsea to win against, you guessed it, Tottenham. But it can't be denied that this match will, season after season, draw the attention of millions of football supporters all over the world, and rightly so, as these two are still the biggest teams in London (though Tottenham supporters will tell you something different).

The derby started as a match for the upper class, with working class supporters more interested in the likes of West Ham, Millwall, Charlton, and so on.
It was only in 2003, when Roman Abramovich bought Chelsea, that the match against Arsenal became of interest to a much more massive base of football fans. That was the year of the Arsenal Invincibles, one of the best teams English football had ever seen, that had just gone a season undefeated. However, over one night, Chelsea became a title candidate and, subsequently, the match turned into a crucial battle for supremacy in the league, rather than "just" a derby.

Let's put it this way: of all the derbies you could buy tickets to, Chelsea - Arsenal is the most family-friendly.


Matches 2017-18
Arsenal FC vs Chelsea
SUN, 31 DEC 2017 or TUE, 02 JAN 2018

Past matches
Arsenal FC vs Chelsea, SAT, 24 SEP 2016

Arsenal FC vs Chelsea, SUN, 24 JAN 2016

Arsenal FC vs Chelsea, SUN, 26 APR 2015

Arsenal FC vs Chelsea, MON, 23 DEC 2013

Arsenal FC vs Chelsea, SAT, 29 SEP 2012

Arsenal FC vs Chelsea, SAT, 21 APR 2012

Arsenal FC vs Chelsea, SUN, 29 NOV 2009

Venue info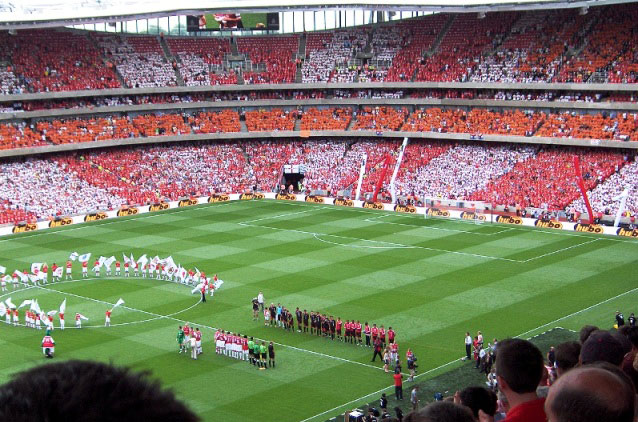 Emirates Stadium
Capacity
60.000
Address
Arsenal Stadium Avenell Road Highbury London N5 1BU


View map
Directions