Terms and conditions
Once your tickets have been purchased and confirmed, they can no longer be exchanged, returned or canceled. When your booking is complete, please print out your booking confirmation. You will also receive a copy of the booking confirmation by e-mail.
Tickets
You must print the reservation confirmation we sent to you by e-mail and bring a copy with you to London. There you will exchange the reservation confirmation for your tickets to the soccer game at our agent in central London. Our agent is open from 10:30am to 5:00pm Monday to Sunday. Our agents address, phone number and other details will be included on the reservation confirmation. NB. Information for tickets to ARSENAL, QPR or CHELSEA: For these 3 clubs we use different agents. Depending on which agent we use for the match you book for, you should EITHER collect the tickets at our agent in London OR directly at the stadium OR at Thistle Marble Arch Hotel in London. Which collection point you should use, will clearly be stated on the voucher / e-ticket we send to you no later than 7 days before the match date, but often immediately after you have completed your booking.
Matchdate
Weekend soccer games in England may move between Saturday and Sunday. Last minute changes may also be made to the kick-off time. Change of date and time often happen due to TV-broadcasting or if a Cup-game (FA, LIGA, EUROPE, CL etc.) is scheduled on a date too close to a league game, this can be cause for a reschedule between Saturday and Sunday. Kick-off time changes can often occur between noon and 7:00pm. Midweek games can also be moved between Tuesday and Wednesday, and kick-off time is typically between 5:00pm and 9:00pm.

We cannot guarantee that the clubs in England will refund/cancel any reservations for games that are to be moved on short notice between Saturday and Sunday for weekend games or between Tuesday and Wednesday for midweek games. Due to this, we highly recommend that when you purchase your tickets to a weekend game you arrive in London no later than Saturday at 11:00am and depart from London not earlier than Monday. If you have reserved a midweek game, it is recommended you are in London all of Tuesday and Wednesday.

We refund our clients for games that are moved in the above time spaces ONLY IF WE GET MONEY BACK FROM THE CLUB. This is settled on a game to game basis. It is the clubs that decide if they will refund for a game that has been moved. We, as the official agent, must coincide with the club rules.

In some rare cases a weekend game can be moved to a Monday, or different weekend or week. In these cases a full refund is guaranteed.
Seating
The seating for your tickets will be amongst the home team supporters or in the neutral zone. This means, you are prohibited from wearing any jerseys, shirts, scarves or other items with the opponents color or logo. You may, also, not show any allegiance for the opponent's team. If you do not follow these rules you may be blocked from going into the stadium or asked to leave before or during the game.

A choice of seating category will be available during your reservation. We cannot guarantee or reserve any specific seats, we only guarantee that seats are given within the chosen category.
FAQ
We recommend reading our FAQ carefully if you have any questions or would like more information about booking on our site.
Prices
The price you pay at LondonFootballInternational.com includes the reservation fee to the club, payment to our local agent and our own costs. The agent we use on this site is official agent for the clubs. All prices are confirmed and approved by the agent.

There may be a significant difference on the price you pay through our site and the price printed on the tickets you pick up because of the reservation fees. This price difference is most significant when reserving tickets to the A-games, such as against Manchester United, Liverpool, Manchester City, Champions League and local London derbys. Read more about prices under our FAQ.
By purchasing through this system, you consent to be bound by the above terms and conditions.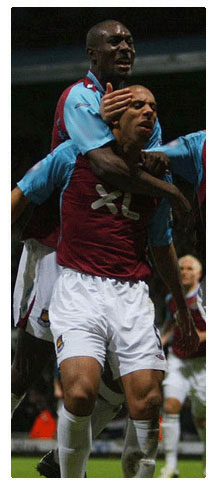 The season is over. Tickets for next season will be on sale in June–. Please check the website for details.
The season is over. Tickets for next season will be on sale in June–. Please check the website for details.
The season is over. Tickets for next season will be on sale in June–. Please check the website for details.
The season is over. Tickets for next season will be on sale in June–. Please check the website for details.