Watford FC vs Burnley
Vicarage Road
Here You can buy tickets for the match between Watford FC and Burnley. You can see when Watford FC has it's next home game on Vicarage Road against Burnley on the list below.

Matches 2017-18
Watford FC vs Burnley
SAT, 07 APR 2018
Venue info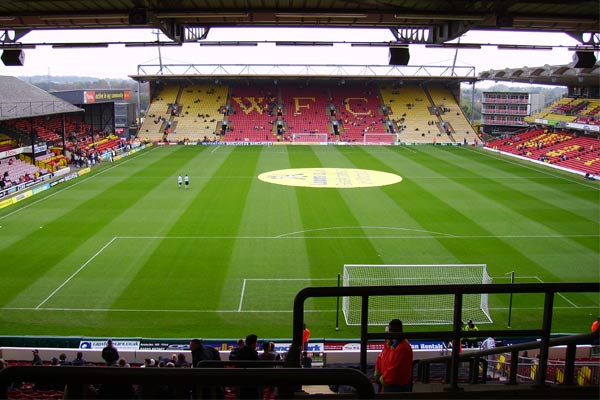 Vicarage Road
Capacity
21.500
Address
Vicarage Rd, Watford, Hertfordshire WD18 0ER


View map
Directions
The season is over. Tickets for next season will be on sale in June–. Please check the website for details.